Welcome to Lindy Lou Pet Sitting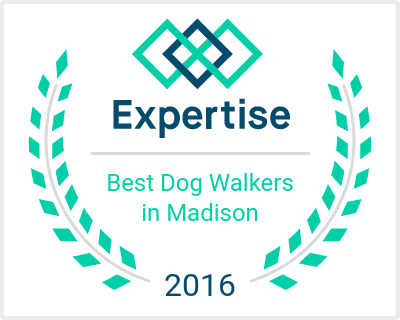 You will be able to find peace of mind knowing your pet and your home are taken care of while you're away, without imposing on a friend or family member.
We will provide a no stress adjustment for your pet(s) while you're away from home, as your pet is able to stay in their familiar surroundings, on their normal daily routines, and receive daily medical treatments and/or medications. Hiring Lindy Lou Pet Sitting eliminates the possibility of your pet being exposed to other illnesses in a kennel and you will have no inconvenience in transporting your pets to and from a kennel.
We provide not only loving one on one care for your pets, but also home security at your request. We will ensure lights are turned on/off on a rotating basis, blinds/drapes are open/closed, bring in your newspapers and mail to give your house a "lived in" look while you are away.
When you hire Lindy Lou Pet Sitters, you can rest assured knowing you will come home to a happy and healthy pet, with no accidents to clean up after a long day at work or an extended amount of traveling.
Like Us On Facebook
---
What Are People Saying About Lindy Lou
Lynn has watched our wheaten terrier, Willie, a few times. He was a puppy when she first started watching him, still working on house training and manners, but Lynn was very patient with him. Being a wheaten, he also has a lot of energy, something not everyone can handle, but Lynn really enjoys him and Willie loves going to her house. We love that she has a fenced in yard for the dogs to play. Lynn takes excellent care of her dogs. They are all well trained and Willie really enjoys playing with them. We feel very lucky to have someone like Lynn to trust with our dog when we go out of town.–– Nicky
We have left our yorkie Stanley with Lynn a number of times over the past few months. Booking his stay is always easy – Lynn is very responsive and quite flexible with drop off and pick up times, which is a huge help with our busy schedule. Stanley is always excited to see the other dogs and loves all of the fun toys that Lynn has for them to play with. While we are gone I know I can always check in via text to see how Stanley is doing – and Lynn often sends cute pictures of him with the rest of her "pack". We know that Stan gets lots of love and snuggles when he stays with Lynn and appreciate knowing that he isn't spending his day in a kennel. We highly recommend Lynn to anyone looking for a caring and responsive sitter!–– Sarah
Lynn has been honing her pet care skills for a few years with her own family of yorkies. She has taken the initiative to attend many training courses with her family and continually seeks more pet care knowledge from a variety of professional sources. Lynn is reliable and very attentive to the specific individual needs of each dog. They are well behaved and very loving. I imagine that this quality care will easily transfer over to any pets that Lynn is entrusted to care for.–– Lori A. Carlson, Owner – Madison Green Box, LLC
Lynn has been a favorite client for several years. The caring and passion that she shows for her pack is a joy to experience. Lynn is attentive to the individual personalities of her dogs, and makes every effort to meet their needs. Lynn's dogs are truly family members!–– Erika Lukas, DVM, Ph. D. – Fitchburg Veterinary Hospital
I have known Lynn for 4 years now and her heart for the love of canines is definitely in all the right places. I can't think of another person who loves her pets probably more than humans. She always puts her pets first, going above and beyond. So when you may not want to leave your pet but things come up…business trips, vacations, etc. This is where Lynn can help you with the care and love of your pets.–– Fran Koch
I would trust my pets with Lynn any time! I have never known more of a pet lover. She takes amazing care of her pets. She cares for them like they are her children.–– Jodi Schuetz